Magazine: Features

Bacterial computing
FREE CONTENT FEATURE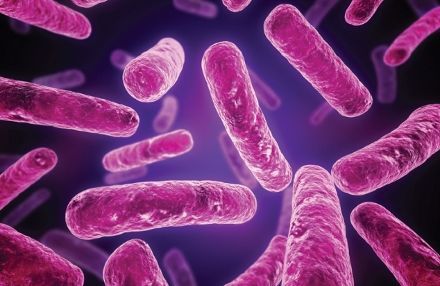 Undergraduate students find that a genetically engineered machine can solve Hamiltonian Path Problems.
Error 526 Ray ID: 50914e71ebffc5e4 • 2019-08-20 03:33:33 UTC
Invalid SSL certificate
You
Browser
Working
Newark
Cloudflare
Working
deliverybot.acm.org
Host
Error
What happened?
The origin web server does not have a valid SSL certificate.
What can I do?
If you're a visitor of this website:
Please try again in a few minutes.
If you're the owner of this website:
The SSL certificate presented by the server did not pass validation. This could indicate an expired SSL certificate or a certificate that does not include the requested domain name. Please contact your hosting provider to ensure that an up-to-date and valid SSL certificate issued by a Certificate Authority is configured for this domain name on the origin server. Additional troubleshooting information here.
To comment you must create or log in with your ACM account.
Pointers
ACM Special Interest Group on Genetic and Evolutionary Computation
Operates an annual Genetic and Evolutionary Computation Conference (GECCO)
http://www.sigevo.org/
ACM Special Interest Group on Programming Languages
Explores programming language concepts and tools focusing on design, implementation, and efficient use
http://www.sigplan.org/
Journal of Biological Engineering
Online journal that publishes articles on all aspects of biological engineering
http://www. jbiolengorg/
Jargon
ATP
Adenosine triphosphate: a chemical that exists within living cells to facilitate energy transfer. The human body contains on average 250 grams of ATP
GA
Genetic Algorithm: a subset of evolutionary algorithms, structured in a manner directly analogous to biological evolution, with iterated rounds of breeding, mutation, and selection
GFP
Green Fluorescent Protein: a gene used as an actuator in synthetic biology, analogous to an LED in a digital circuit
HPP
Hamiltonian Path Problem: given a directed graph and distinguished start and end nodes, does there exist a path from start to end that visits all nodes exactly once?
iGEM
International Genetically Engineered Machines competition: a synthetic biology competition for undergraduate students around the world