Magazine: Features

Sustainable data centers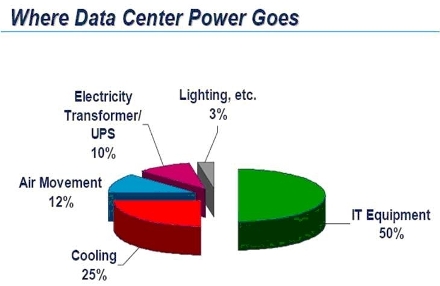 How Google addresses energy and environment issues as they pertain to its global data centers.
Pointers
ACM Computers in Entertainment
Boasting an editorial board of more than 100 industry and academic leaders in media, communications, special effects, and R&D, Computers in Entertainment covers a wide range of theoretical and practical computer applications in the field of entertainment
http://www.acm.org/pubs/cie
IEEE Society on Social Implications of Technology
IEEE Society on Social Implications of Technology The Society on Social Implications of Technology (SSIT) of the Institute of Electrical and Electronics Engineers (IEEE) focuses on environmental, health, and safety implications of technology; engineering ethics and professional responsibility; the history of electrotechnology; technical expertise and public policy; peace technology; as well as on social issues related to energy, information technology and telecommunications.
The ACM Special Interest Group on Bioinformatics, Computational Biology, and Biomedical Informatics
The focus of SIGBioinformatics is to bridge computer science, mathematics, and statistics, with biology and biomedicine, sharing research interests in the management of data related to life sciences. http://www.sigbioinformatics.org

Jargon
FSC/MSC
Forest Stewardship Council/Marine Stewardship Council: Organizations that certify products with Green labels intended to be more informative and trustworthy than marketing terms like "allnatural."
LCA
Life-Cycle Assessment: A methodology for assessing the ecological impact of some process or artifact across the span of its entire existence.